State and federal employment laws/regulations require all employers
with at least one employee to post at each of their locations, in an
area frequented by all employees, all applicable, current, required
federal and state employment law notices.

Failure to display the correct state and federal employment law notices
can result in penalties, fines and lawsuits.
*Now Available*
State and Federal Labor Law Notices / Posters
On your desk or wall touch screen monitor
click here to view sample set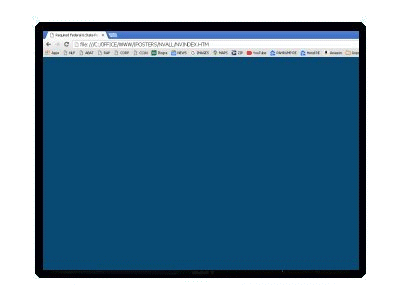 Each state set includes ....
All required State Notices
All required Federal & OSHA Notices
click here for
NEVADA
State & Federal Poster Set


- All Rights Reserved -
The contents of this web page may not be re-published, resold or reproduced in any manner
whatsoever, in whole or in part without the express written permission of the publisher.